The PDX Commons Building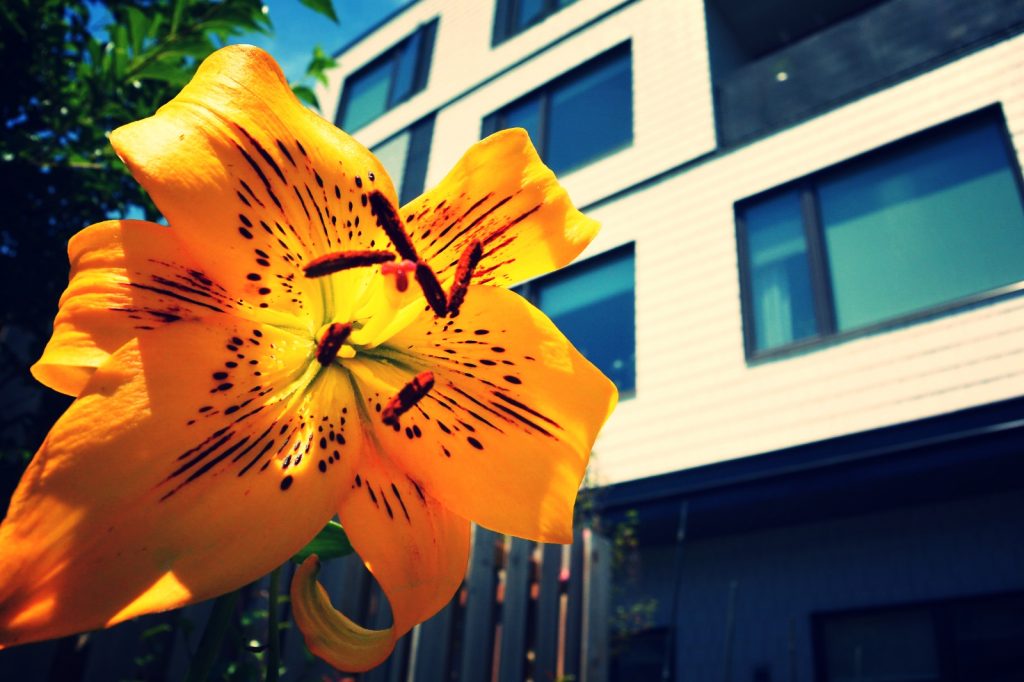 CUSTOM DESIGNED BY US
On a lot at 4262 SE Belmont St., we built a four-story contemporary condominium with 27 private living spaces and more than 5,000 square feet of common spaces. Our core cohousing group collaborated with Works Progress Architecture to design the building and the individual units on the second, third and fourth floors. They include one-, two- and three-bedroom options of varying sizes and floor plans.
The U-shaped building features external walkways on the third and fourth floors that allow us to look into a central courtyard on the second floor. The courtyard adjoins the Great Room, our large meeting and dining space with a commercial-style kitchen. We also have a rooftop deck complete with patio furniture and a vegetable garden.
Street entry is on the first floor, where we have an elevator lobby, office, mailboxes, library and lounge area, a media and music room, a multipurpose room for exercise equipment and crafts, a tool room/workshop, and bike and laundry rooms.
Two guest rooms on the first floor can accommodate visiting family and friends and perhaps, in the future, caregivers. The first floor also includes secure off-street parking for 24 cars and a backyard patio, flower garden and sauna.
Our goal was to live fairly close to downtown, as most of us are city dwellers who enjoy city culture and the energy of urban living. Being close to public transit was also important. The TriMet #15 bus stops just down the street and goes straight downtown. A designated north-south bikeway crosses Belmont Street just a block away.