About PDX Commons
WE ARE BUILDING THE FUTURE WE WANT
We've all lived pretty good lives, and we aim for that to continue. We are taking action now to make sure we can keep on living as well as possible. Many people wait too long before making changes that are necessary for the transition to the next phase of their lives.
The need to plan for future physical challenges is obvious. But so is the need to for a sustainable community of friends and neighbors. Highly social settings counter social isolation, which becomes common as we get older and has negative effects on our physical and mental health.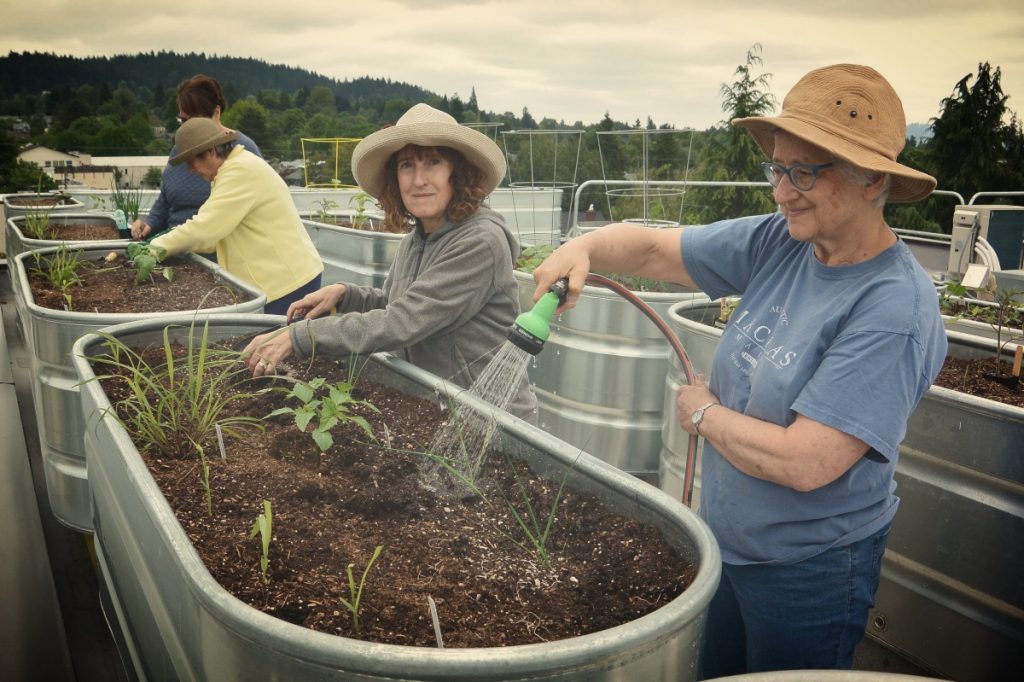 Cooperation — a willingness to share the load, share work and share our joys and sorrows.
Nurturing — caring to help others through both happy and difficult times.
Optimism — thinking positively and optimistically; knowing how to have fun and enjoy life.