Our Members
Ann L.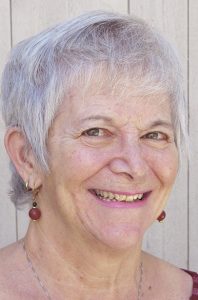 ANN L. was raised on the East Coast and lived in the San Francisco Bay Area for 25 years. But she is not new to Portland — she graduated from Lewis and Clark Law School and then ran the Hollywood Law Center. Later she was a policy expert on women and girls with the City of San Francisco. Ann still runs Zimmerman Lehman, a consulting firm for nonprofits. Cohousing has been a deep interest of hers for many years. Ann is Vice President of The Cohousing Association of the United States.
Cathy R.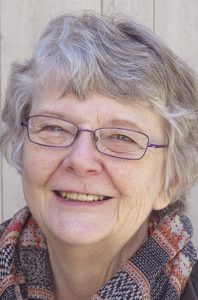 CATHY R. was a CPA who relocated to Portland from Seattle. Over her career, she worked both in public accounting and as chief financial officer for some private businesses. Two of Cathy's children live in Portland, along with a couple of her grandchildren.
Claudette S.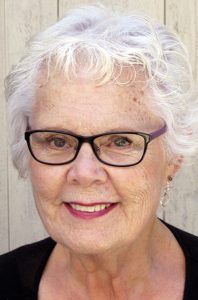 CLAUDETTE S. joined PDX Commons from NE Portland. Originally from Minnesota, she has called the Pacific Northwest home for the past 50 years. Her career as a registered nurse spanned various practice areas. Since retiring, she works just two or three days a month. Participating in volunteer medical campaigns to provide primary care in developing countries has been very rewarding for Claudette. Travel, outdoor activities, performing arts, and volunteering are high on her list. She also really enjoys a good joke!
Colleen M.
COLLEEN M. joined us from Fresno, California, where she retired from California State University, Fresno, as a reference and acquisition librarian. Colleen has family in the Pacific Northwest. Her interests include travel, medieval architecture, art, reading, languages, hiking and gardening. Colleen has applied her librarian experience to PDX Commons' in-house library as well as our email newsletter.
Cynthia S. & Michael D.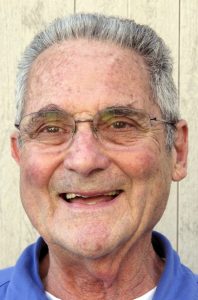 CYNTHIA S. joined the hippie wagon train to Eugene in the late '60s and lived on an agrarian commune that continues today. After graduating from U of O, the wet winters of Oregon dampened her fervor for the landscape maintenance business she owned. Thus, she returned to college, becoming a registered nurse and union activist in Eugene's primary hospital. She worked on social justice/anti-war campaigns and helped teach nonviolent civil disobedience. Cynthia is a devoted student of the Diamond Approach and member of womens' enrichment circles. Together, Michael and Cynthia have four children and seven grandchildren, all within a 30-minute drive from Portland — for which they feel grateful.
MICHAEL D. joined PDX Commons in 2021. Michael became a pediatrician after schooling in the west and in the late '60s, served in the army, in Germany. After discharge, he and his young family moved to Eugene, Oregon, where he practiced pediatrics, specializing in diagnosis of ADHD and behavioral problems. Leaving pediatrics after 30 years, he became a student health doctor at the University of Oregon and moved into his dream home, close to nature, on the McKenzie River. Once an avid fly fisherman, woodworker and downhill skier, now he walks his dog miles a day. He satisfies his curiosity about technology and current events by reading multiple daily papers and media. Michael has also been a respected, elder leader in the ManKind Project for more than 20 years.
Deborah K.
DEBBIE K. grew up in Seattle, and, before moving to Portland in 2017, lived in the San Francisco Bay Area for about forty years. She recently retired from a long career as a policy analyst evaluating social programs for federal agencies, states, and foundations. Since moving to Portland, she is continuing her work as a visual artist, working first in large format color photography, and also in artists' books and fiber arts. Since moving to Portland, she has also been having new adventures taking voice lessons, learning how to weave tapestry, and getting to know Portland and its environs by taking hikes and long walks with friends.
Eliza L.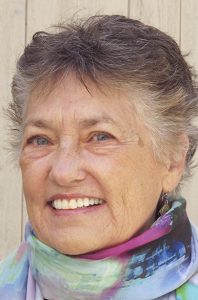 ELIZA L. lived in a condo in NW Portland's fashionable Pearl District but was ready for more community. Eliza spent much of her life in health care and is a psychiatric mental health practitioner. She particularly focused on maternal/child health and parenting education. Eliza authored the book Living with Colon Cancer: Beating the Odds about her own personal journey.
Hinda C.
HINDA C. joined us from Seattle, where she retired from a career in human resources. Originally from Illinois, Hinda has a masters degree in labor and industrial relations. She has been a volunteer for SCORE, a not-for-profit organization that provides support to small businesses through one-on-one counseling and workshops. Hinda's son, daughter-in-law and two of her grandchildren live in Portland, which was an impetus for her to move here. In addition, she was intrigued by the concept of cohousing and has embraced it. Hinda also has two grandchildren in Atlanta. She enjoys traveling, swimming, going to the beach. gardening, movies, reading and socializing.
Janet G. & Jim S.
JANET G. is married to Jim S. Between them they have two grown children. Working on environmental issues since forever, Janet was a legislative aide and a regional manager for DEQ; she has also had her own environmental consulting firm for many years. Janet loves hiking and camping, cooking, reading, travel to foreign places, and gatherings with friends and family. She is a consummate organizer — she makes stuff happen.
JIM S. has had several careers: television journalist, public administrator, lobbyist, and writer/director of documentary films and interactive exhibits. Jim's passions include music, bicycling, camping, cooking, travel, science, electronic design and computer programming. Jim is a graduate of Stanford University. He has served on several nonprofit boards and commissions in the Portland area, and he loves to make music with others using voice and guitar.
Jim O. & Nancy B-O.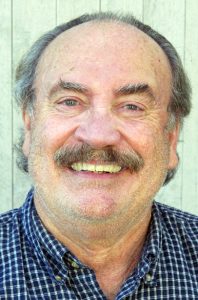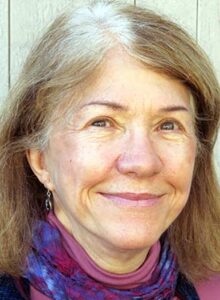 JIM O. and his wife Nancy fell in love with Portland visiting their schoolteacher son from their home in Pacific City, OR. Jim was a public schoolteacher in Oregon until his retirement, and he still substitutes on occasion. Hiking, car camping, bicycling and kayaking bond him to the great Oregon outdoors. Jim and Nancy have a son, daughter-in-law and two grandchildren in Bellingham, WA, where they first became acquainted with cohousing. Jim enjoys singing in groups and playing the harmonica.
NANCY B-O. retired as a speech pathologist who focused on intervention with children in the early grades. She stills work-part time in that profession in Tillamook County. Nancy's favorite activities pretty much align with Jim's. In addition, she volunteers with the local food bank. Nancy is interested in Living Space Design, based on the "Not So Big House" initiative. Participating in the making of the PDX Commons community was extremely appealing to Nancy.
Jo F. & Tode O.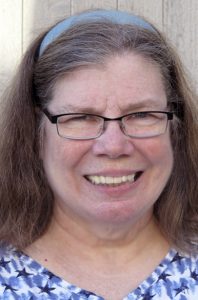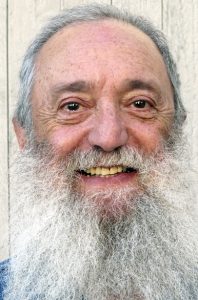 JO F. still works for the City of Portland. She has spent 25 years in public service in finance, budgeting and accounting. Jo is a voracious reader and enjoys theater, the arts, swimming, gardening and traveling. She's a big sports fan, especially of baseball. Tode shares Jo's love of baseball and coaches Little League.
TODE O. joined us from our own neighborhood, where he and his wife Jo have lived for many years. Tode says he has lived within a mile of PDX Commons in four different houses since the late 1970s. He chaired the Sunnyside Neighborhood Association for two years in the early 1980s and has contributed regularly to the PDX Commons newsletter. Retired from working for the City of Portland, Tode is a keen cook and photographer, and he enjoys traveling.
Julie H.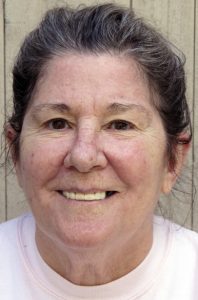 JULIE H. joined us from a nearby Southeast Portland neighborhood, along with her dog Winnie, in 2021. Julie grew up in Manhattan. Due to her husband's military assignments, she lived in the Philippines, Sacramento, and the San Francisco Bay Area, where they eventually settled. Julie was Chief Operating Officer of the Red Cross in the South Bay before becoming the administrator of a care center for retired nuns. A dozen years ago, she retired early and moved to Portland to help her daughter and son-in-law with their three children. She also has a son, daughter-in-law and three grandchildren in the Bay Area. Julie enjoys reading and crossword puzzles and admits to a news addiction she would like to overcome. She also enjoys theater, concerts and movies.
Karen E.
KAREN E. retired from medical practice in 2019, after 40+ years in family practice and palliative/hospice care. She has been enjoying traveling in the NW and internationally. She has taken her medical expertise on service trips to Africa, Central America, and South America and looks forward to more volunteer trips. Karen is an outdoor enthusiast who hikes and fly-fishes.
Karen & Paul J.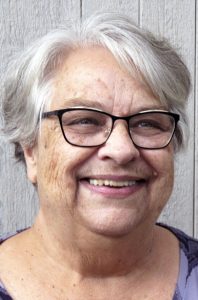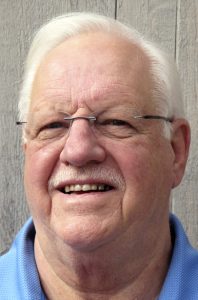 KAREN AND PAUL J. joined PDX Commons from Southwest Portland and their cabin in the Blue Mountains of eastern Oregon. Karen is a retired community college instructor, and Paul is a retired phone company engineer. Karen was born in Portland and Paul in Southwest Washington. After retiring, Paul and Karen spent 12 years as volunteer community organizers for a national non-profit. In addition to travel and long stays in the mountains, they enjoy golf, bridge, fly-fishing and becoming Southeast Portland foodies. They have two children and one grandson.
Karen S.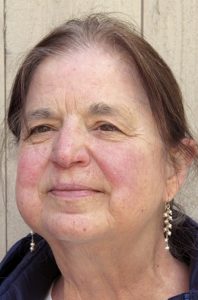 KAREN S. had been interested in cohousing for years before she joined us in summer 2021. She grew up in Ohio and lived in Cleveland, Boston, Seattle and Denver. From the latter experience, she knew she liked the Pacific Northwest. Another draw was her son, who lives in Portland. Karen still works part-time for the Colorado Genetics Laboratory at the University of Colorado's School of Medicine. Previously, she was a faculty member and lab co-director at the University of Washington and has done research on breast cancer. Currently she volunteers for a group working on breast cancer genomics and reviews grants for a Seattle-based ovarian cancer foundation. Her interests include birding, gardening and cooking.
Kate U.
KATE U. has a 30-year background in organizational development and its related skills. She holds two masters degrees — in public health and counseling psychology. For the past 10 years she's had her own practice in strategic planning, team building and leadership coaching. Alongside her professional chops, Kate loves hiking, poetry, reading, exploring new places and spending time with friends. She is committed to living in community and appreciates finding the humor in life.
Kay & Wahhab B.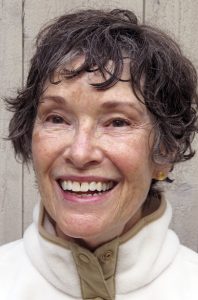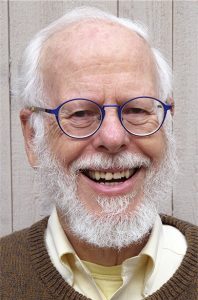 KAY AND WAHHAB B. previously lived at Silver Sage Village Cohousing in Boulder, CO, and joined PDX Commons in 2021. They have four children and six grandchildren in Portland, California, and Colorado. Wahhab worked in software development for decades. He then went back to school for master's degrees in both counseling and divinity and was ordained as a Christian minister in 2004. Wahhab, was a practicing Sufi for 50 years, and Kay was a practicing Christian mystic. Together they founded and led a Christian Sufi church in Seattle for five years. Kay's visionary spirit led her to pioneering work in desktop publishing, consulting for major publishers and tech firms. She moved from New York City to Seattle to manage U.S. marketing for Aldus Corp (Pagemaker) and later for Adobe Systems (Photoshop). She then started a successful graphic design company. Kay and Wahhab share In spiritual practices, family, crossword puzzles, lots of laughter, and growing their capacity for love and compassion.
Lew B. & Susan F.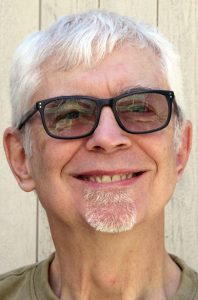 LEW B.'s vocation is urban development. He was the Central City Manager for the Portland Development Commission for 13 years. Lew considers himself a "city-maker" and gets juiced by helping to create great places in cities — places where communities can grow. His avocations include road biking, reading history, travel and architectural history. Lew and Susan have been married for over 30 years. They have one daughter who is a professor of classics at San Francisco State University. Lew is committed to cohousing because he thrives in community.
SUSAN F. has a passion for creating gardens to feed people, both nutritionally and visually. During her 30 years as a nurse practitioner, gardening was her hobby. Post-retirement, she became a garden coach, helping others to actualize their garden visions. Turning her organically grown and freshly picked garden produce into delectable meals brings her much satisfaction. She's excited about living in community with friends in order to share cooking, tending a garden, making music and having a ready pool of folks to play board games with.
Margaret M.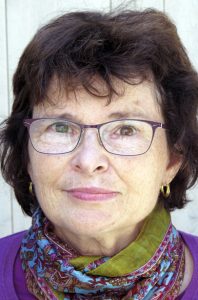 MARGARET M. relocated to PDX Commons in 2018 from Zurich, Switzerland. Margaret's roots lead back to Portland, where she worked in the early 1980s with PDX Commoner Janet G. at the Department of Environmental Quality. She later held positions with the EPA in Chicago. Before retiring, she was the head of risk policy and governance for a global insurance company based in Zurich. Hiking is one of her interests, along with reading, writing, traveling and keeping track of her two adult children.
Marsie M.
MARSIE M., born in Cleveland, OH, gradually worked her way west. She lived in Denver, CO, for 30 years, then Newport, OR, and finally Portland, where she felt like she had arrived home at last. Marsie has two married sons and four grandchildren, the lights of her life. One son recently moved with his family to Seattle, and the other lives with his family in Portland. Most of Marsie's career was as a school library media specialist at a PreK-12 alternative school. She also worked as a reference librarian in a public library and a real estate broker on the Oregon coast.
Martha M.
MARTHA M. joined PDX Commons in 2021. She grew up in the small town of Olivet, Michigan and attended Olivet College after graduating from high school in Karachi, Pakistan. Her physician father served as a medical officer there with the State Department. That was just the beginning of her travels, which years later included taking her teenage daughter on a semester-long trip to Europe. A social worker in the San Francisco Bay Area for her entire career, Martha moved to Portland in 2006 to be near her daughter. When she eventually decided to look for a shared living situation, she happened to find our first unit for sale since we opened in 2017. Martha's interests include gardening, travel, choral music, and French and Italian conversation.
Mary R.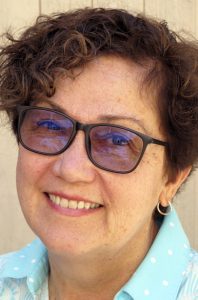 MARY R. came to us in 2021 from Skokie, Illinois. Mary is one of five dog owners among our residents; her dog Lula having made the trip west with her. A recently retired orchestra teacher, Mary quickly jumped into the varied music and art events currently offered in Portland, including playing viola in two of Portland's symphony orchestras . She has found enthusiastic companions in our community for her explorations. Mary joined our resident ukulele group as well. She loves not just music, but also art and travel, and she is becoming well-acquainted with the PDX Commons neighborhood on long walks with Lula. Mary has a son in Portland and a daughter in Chicago.
Sarabelle H. & Tom S.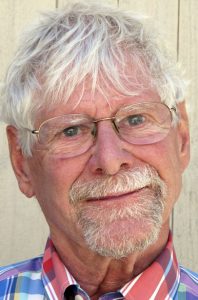 SARABELLE H. retired from her career with Bank of America in the San Francisco Bay Area. Her finance and management skills are invaluable to PDX Commons. She also has a lifetime of love for the outdoors. She worked as a park ranger for the federal government and taught whitewater canoeing, winter camping, and woodlot management. She also was a fundraiser and administrator for a small college in Vermont. Sarabelle plans to pursue her interests in birding, paddling, running, fiber art, and thriving in an intellectual and social environment — and she's always looking for a good game of bridge.
TOM S., Sarabelle's husband, had a career as a teacher, college administrator and business manager. When he and Sarabelle moved to the West Coast, he worked as a software test engineer for Hewlett Packard. More recently he helped lead the San Jose Museum of Quilts and Textiles and today serves on its board. Tom is also a birder and an outdoor enthusiast. Having worked as a project manager on various efforts in the past, he brings key management skills to PDX Commons. He enjoys working collaboratively with others to support the community.
Tom B.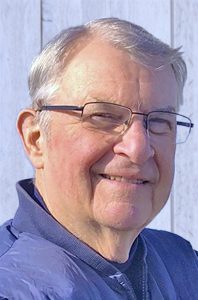 TOM B. has three adult children — two sons and a daughter. All graduated from college and now live in Bend, Crested Butte, CO, and Burlington, VT. Tom is retired; the majority of his business career was in commercial real estate in Portland. For 20 years he was a principle of ScanlanKemperBard Companies, focusing on real estate investment in the western U.S. Tom is divorced. He likes hiking, climbing, cycling, skiing and camping. He also enjoys the symphony, ballet and opera.
Tom N.
TOM N. is a sixth-generation native Oregonian, retired from a career in corporate financial risk management. As a long-time member of a Unitarian fellowship, he gained much experience in how an intentional community works, and honed his skills as an aspiring amateur philosopher. Being retired means he has more time for his favorite activities — exploring Oregon on his bike, struggling to become a better tango dancer, and continuing his many years as unofficial uncle to children of family and friends.
Trudy H.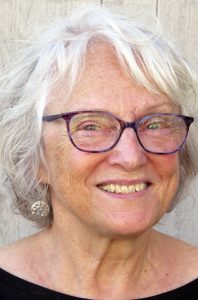 TRUDY H., a long-time Portland resident, retired from a career in corporate communications, including a position at Kaiser Permanente's regional headquarters. Before her communications work, she practiced social work after earning an MSW from Portland State University. Retirement gives Trudy more time to pursue outdoor activities like hiking and camping. She has also developed a serious interest in photography. Throughout her life, she has dabbled in folk guitar, drawing, painting, ceramics, jewelry-making, mountain-climbing, river-rafting and more. At age 57, she got serious about cycling and logged more than 10,000 miles.