Amenities
More than just a housing complex
PDX Commons is more than just a condominium building. We are a family of supportive friends in a home with great amenities for all to use. Featuring an interior courtyard, rooftop deck, backyard patio and large common spaces for meetings, meals and social events, our building is an ideal environment for nurturing community and friendship.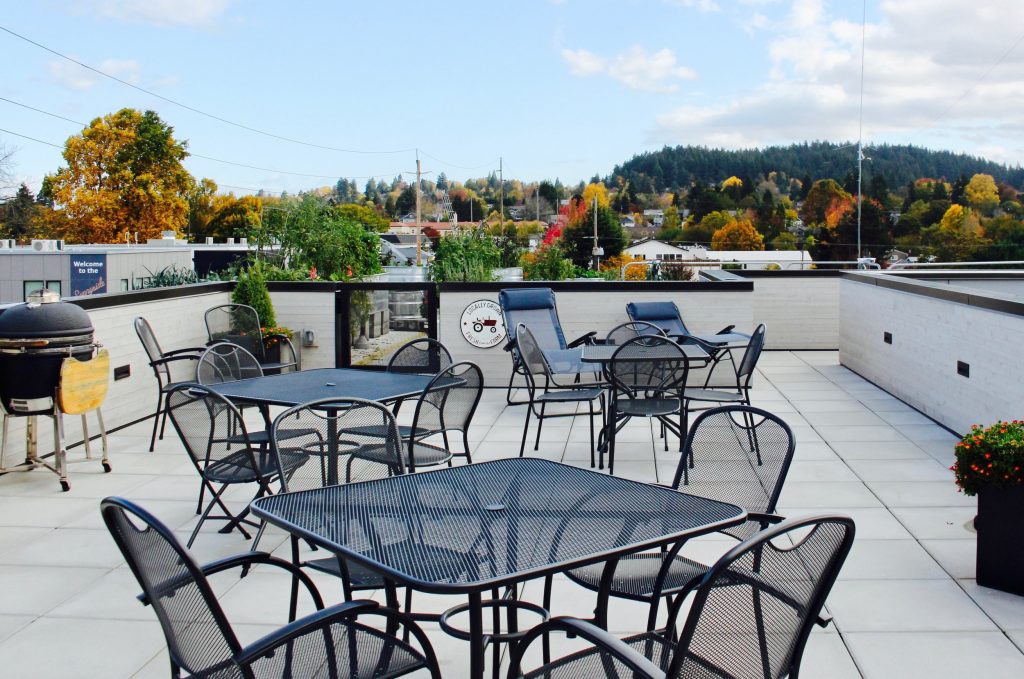 Rooftop Deck
OUTDOOR LIVING with a bird's eye view
Here we enjoy meals, parties, picking fresh organic vegetables from the garden, quiet moments and gorgeous sunsets.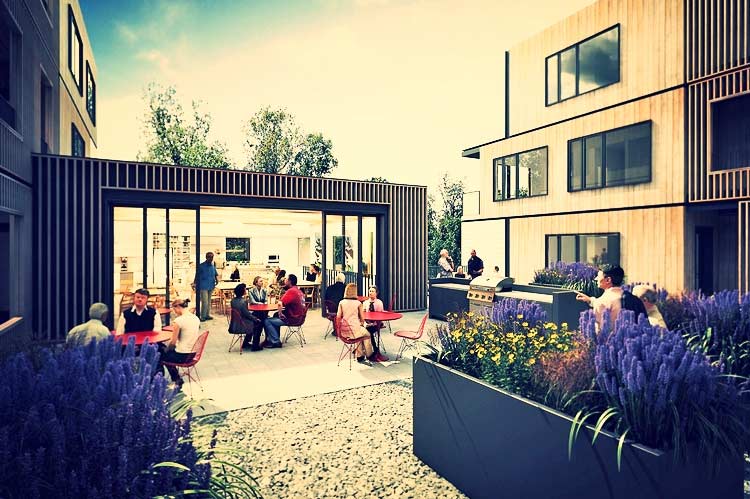 The Courtyard
FAIR WEATHER OASIS
On the second floor, surrounded by our U-shaped building, the plant-studded courtyard is a place for outdoor meals, parties, happy hour by the fire pit and quiet conversations.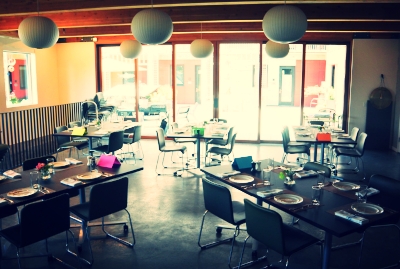 The Great Room
A SPACE FOR MEALS & GATHERINGS
Our dining/meeting room can seat up to 50 people. Its sliding glass doors open to the courtyard, and a commercial-style kitchen makes preparing meals easy.
Crafts & Workouts
Get CREATIVE AND FIT
This well-lighted space offers workout equipment and crafts tools and supplies, including a sewing machine.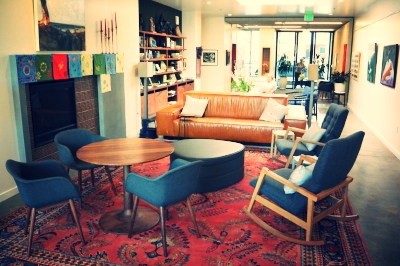 The Living Room
COMplete with library
This tastefully furnished space makes for great intimate meetings, social gatherings and quiet times. It includes a fireplace and wet bar.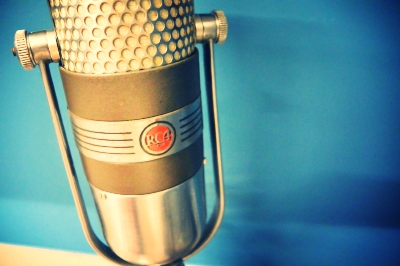 The Media Room
MOVIES, MUSIC & MORE
The media room boasts a giant TV screen and upholstered leather seating for small groups. It's also ideal for playing music and meditation.