PDX Commons Cohousing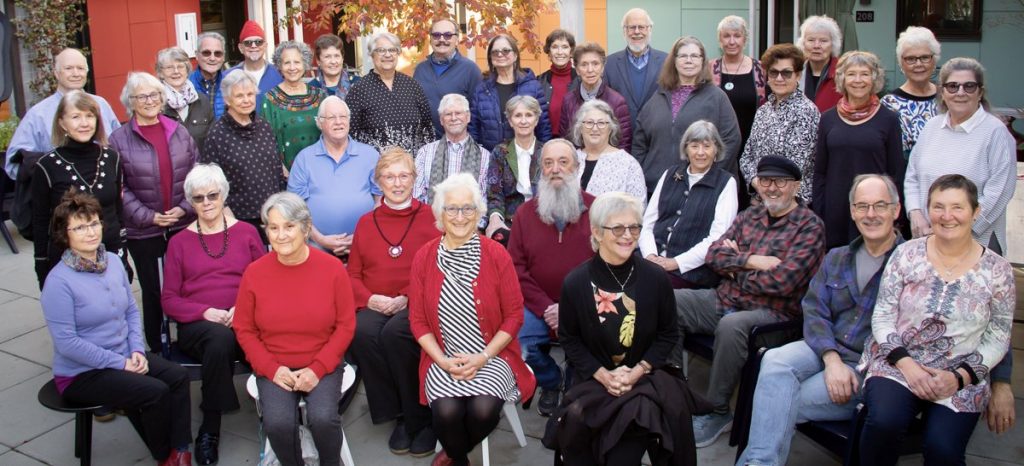 WELCOME TO PDX COMMONS
PDX Commons is an intentional community of individuals dedicated to making the most of our last third of life together. Our condominium combines private homes with many shared spaces for socializing, meals, and community business meetings. We share a common ethic of inclusion, cooperation and mutual accountability. When we meet for business, we're all there.
Our beautiful facility has easy access to public transit, parks, shops, restaurants and grocery stores. We practice sustainable living and are committed to decreasing our footprint on the planet.
Meet some of us in our community video!
URBAN CO­HOUS­ING
A collaborative community of supportive friends
WHO WE ARE
We are 35 adults ranging in age from late-50s to early-80s. About half of our households consist of couples and the other half singles. While we are an adult community, it's common to see adult children and grandchildren visiting our homes.
We were a community before we were a building. Together we worked with a professional development team and general contractor to design and construct our common home. We are now the owners of this building, and we run the community ourselves. Decisions are made using a consensus model. This allows every voice to be heard, valued and appreciated.